Concert Series 2019-2020
MMC features professional musicians from Rockland County and the greater NYC area in its annual Concert Series.  Concerts are generally held on Tuesday mornings at 10:30 a.m. and cover a wide range of musical offerings.   Concerts are held at: Nauraushaun Presbyterian Church, 51 Sickletown Road, Pearl River, N.Y.  10965, unless otherwise noted.
Carpooling is recommended.
($10 Suggested Donation to the Concert Series and scholarship fund are accepted at the door and donations of canned or paper goods for People to People are collected)
Fall Concert Tuesday, November 12, 2019, 10:30a.m.    Nauraushaun Presbyterian Church
Music in the Wilderness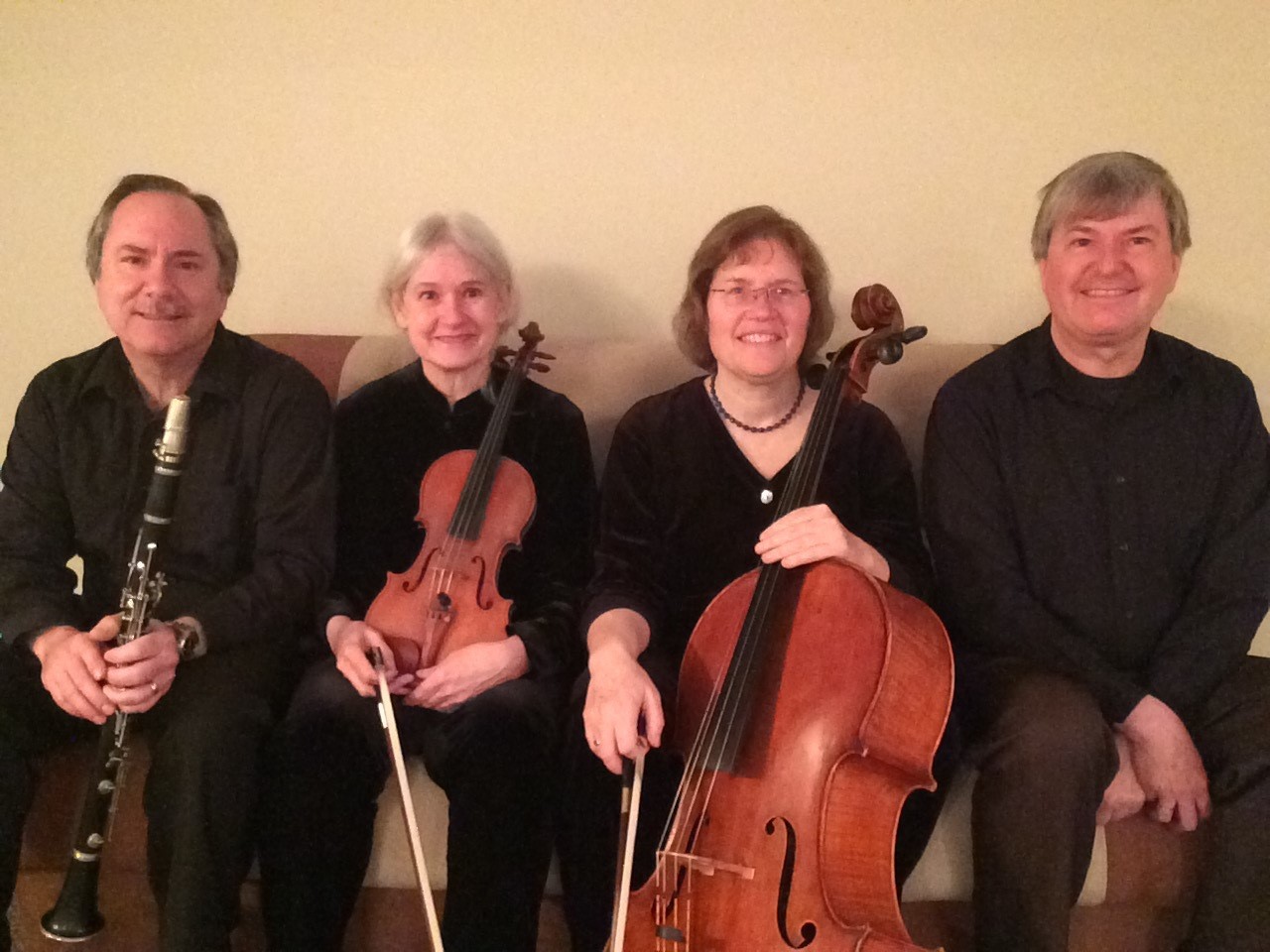 Music in the Wilderness made its debut in July of 2015 as the Wilderness Quartet.  While all four players have performed together over many years as members of the Norwood Trio (flute/clarinet, violin/viola, cello), founded in 1990, and as members of the Trio d'été (piano, violin, cello), founded in 2013, all these groups now come together on the same recitals to offer a variety of chamber music in different instrumentations for their audiences' enjoyment.
Rebecca Eckfeld, violin/viola is a graduate of Eastman School of Music.  She has been a member of the Rochester Philharmonic, the Dallas Symphony and Ballet Co., Fort Worth Symphony and Opera Co., and the Oklahoma Symphony.  At present, she is a member of Opera Orchestra of New  York. St. Thomas Orchestra and the Eckfeld Duo, also has a  private studio of violin and viola students.
Carole Tilson, cello is a graduate of New England Conservatory and additionally studied at Peabody Conservatory.  She was a member of Orquestra Sinfonica de Varacruz, Mexico.  In New York she has played with the Brooklyn Philharmonic, the Hudson Valley Philharmonic, the New York Gilbert and Sullivan Players and Queens Oratorio Society.
Both Ms. Eckfeld and Ms. Tilson are members of Trio D'Ete and the Norwood Trio.
Steven Miller, clarinet is a graduate of the Juilliard School and has performed throughout the New York metropolitan area, New York Gilbert and Sullivan Players and toured with a national company of Jesus Christ Superstar.  Currently he is the band director at Fieldstone Middle School in the North Rockland School District and a founding member of the Norwood Trio.
William Eckfeld, piano/composer is a graduate of Eastman School of Music and holds a Masters Degree in teaching from Lehman College, and studied composition with John Corrigliano.  He was the orchestra director at White Plains High School from 1987-2013.  He was a member of the Rochester Philharmonic and the Dallas Symphony.  He also studied conducting and composition at the Hochschule fur Musik in Graz, Austria.  As a composer he has written numerous works for chamber groups, soloists, and orchestras. He serves as organist for the Holy Trinity Lutheran Church in New Rochelle and is an assistant conductor of the St. Thomas Orchestra.
Holiday Concert Tuesday, December 3, 2019, 9:30 a.m.
Chorus, led by director Melissa Manning will perform seasonal selections.  Melissa Manning, director studied at the Ukrainian Institute, the Pre-College Division at the Juilliard School, the Manhattan School of Music and Montclair University. She has performed at Carnegie Hall, Amsterdam House, Garden State Arts Center and the Westchester Symphony Orchestra. She is the founder and director of the Manning School of Music in Nyack and frequently appears as soloist and chamber musician in Westchester and Rockland Counties. Melissa has conducted MMC Chorus for the past 9 years and serves as keyboard artist at the West Side Presbyterian Church in Ridgewood, NJ.

Visit Melissa Manning Bio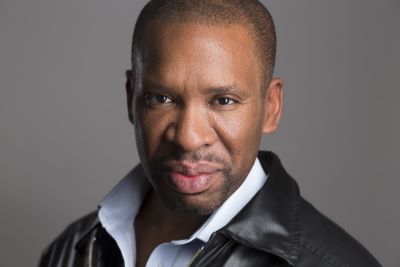 Martin Fisher, baritone 
Hailed as "Sturdy voice" by Opera News, American actor and singer Martin Fisher can be seen this Fall on the television series Wu-Tang Clan: An American Saga on Hulu.  Recent performances include Beethoven Ninth Symphony with The Massapequa Philharmonic, Carmen at Syracuse Opera, and co-starring and featured roles on the comedy talk-show Full Frontal with Samantha Bee and the network spy drama, Quantico on ABC. Career highlights include performances at The Kennedy Center, Lincoln Center and Carnegie Hall.
The Huffington Post stated he "displayed a commanding baritone that could make thunderous declamations, but was able to purr gently with his grounded instrument." He can be heard on the album Barrelhouse to Broadway, which won a Grammy Award for Best Producer.
Martin holds a BA from the University of Massachusetts at Amherst, and studied theater at the Stella Adler School under Michele Shay and Ruben Santiago-Hudson.
Carols and a festive reception will follow.
————————————————————————————————————————————
Spring Concert -Sunday, March 29, 2020 3:00 p.m.  
Good Shepherd Lutheran Church
112 N Main Street, Pearl River, NY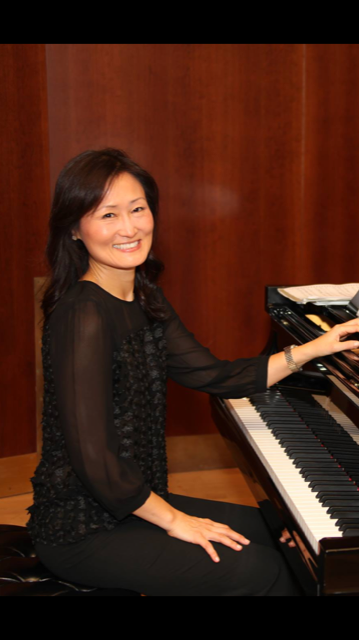 YiKyung Diana Hughes, piano is a native of Seoul, South Korea holds a Doctorate in piano performance from Rutgers University. She received both a Masters and Bachelors degree in piano from the Mannes School of Music in New York City.  As a soloist, chamber musician and orchestral pianist Diana has performed in South Korea, Spain, the USA and Canada. In 1989 she was a finalist in the Young Artist International competition in NYC. In 1994 she performed at Carnegie's Weill recital hall.
Diana has been an artist in residence at York College, PA the EvaristoValle Museum in Gijon, Spain and a faculty member of Teajon College in Seoul, S. Korea.  Currently she is on the faculty at Montclair State University and the Bergen Community College. She is also Choir Director/Organist of the New City United Methodist Church and pianist for the Rockland Camerata. In 2002 she was one of three organists to receive the George Bryant award for organ.
Diana freelances as a soloist, chamber musician and accompanist in the greater New York area. She resides in Old Tappan, NJ.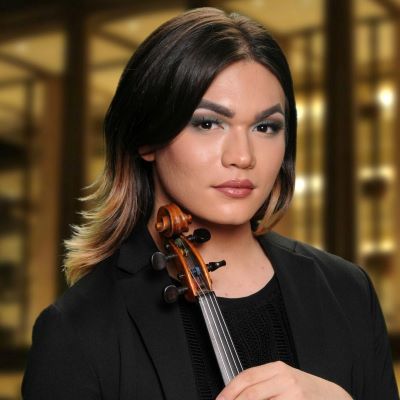 Andrew Hughes, viola is currently a scholarship student at the New England Conservatory of Music. A student of concert violist Kim Kashkashian, Andrew's viola playing has taken them to many places across America and across the globe. As a member of the National Youth Orchestra  Andrew has played on a variety of famous concert stages in the Czech Republic, Colombia, Denmark, Ecuador, France, Mexico, and the Netherlands, with prominent conductors Marin Alsop, Christoph Eschenbach and Valery Gergiev. This past Summer Andrew performed at Pacific Music Festival in Japan followed by a tour. Previously, Andrew studied in the Mannes Preparatory Division and the Juilliard Pre-College program under the tutelage of Sophie Arbuckle. Andrew has also attended the Heifetz Institute, the Greenwood Chamber Music Festival and the Green Mountain Chamber Music Festival. In 2017 Andrew was the winner of the Florence Reinauer Scholarship, recipient of an Honorable Mention from the prestigious National Young Arts Foundation and the winner of the Director's Award from the New York Youth Symphony Chamber Program. Andrew hails from Old Tappan, New Jersey.
Scholarship Recital Tuesday, May 26, 2020, 7:30 p.m.
Good Shepherd Lutheran Church
112 N Main Street, Pearl River, NY
MMC's annual Scholarship Recital features Rockland County Scholarship winners followed by light refreshments.