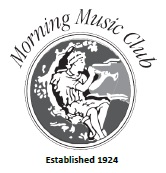 The Morning Music Club (MMC) was established on January 8, 1924 by a group of professional women musicians in the Nyack area.  MMC serves the community culturally, through its Concert Series; educationally, through its Music Scholarship Awards; and charitably; through its Outreach Program. Today, MMC attracts both men and women as members from Rockland and adjacent counties, and includes music lovers and patrons as well as musicians.  Read more history about the club here. 
HISTORY


Our first concert of the 2021-2022 season will be the Holiday Concert
December 12, 2021 at 2 pm
First Reformed Church
18 S Broadway, Nyack, NY 10960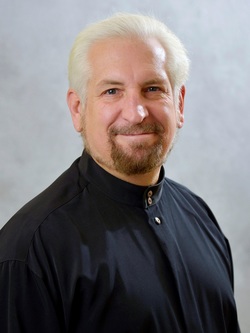 James Rensink, Piano
Mr Rensink is Artist-in-Residence, Storm King School, Cornwall and Music Director, First Reformed Church, Nyack. He has performed in all fifty of the US states in addition to over 25 countries. Having performed at Carnegie Hall and the Kennedy Center, Mr Rensink is unique as having been heard at Lincoln Center as a leading baritone, pianist, composer and conductor.  He was awarded a special citation from the US Congress and was selected to be the classical artist for the dedication of the Flight 93 memorial in Shanksville PA.  Mr Rensink is the father of the only triplet sons ever to be admitted to the Juilliard School Pre-College Division and has appeared in solo recital with each of his sons at Lincoln Center.
For more info visit http://www.nyackreformed.org/music.html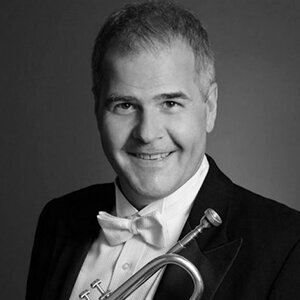 James Ross, Trumpet
James Ross, trumpeter,   joined the Metropolitan Opera in 1994 and is acting principle. Previously, he was Principal trumpet of the Vancouver Opera Orchestra and a frequent performer with the Vancouver Symphony Orchestra and the CBC Radio Orchestra. He has performanced as Principal Trumpet at Tanglewood with the Orchestra of St. Luke's, and concerts with the New York-based chamber orchestra, Orpheus. He has been a guest of the Chicago Symphony Orchestra, St. Louis Symphony, and was a member of the NY Philharmonic.
For more info visit
https://www.metorchestramusicians.org/portfolio/james-ross-trumpet/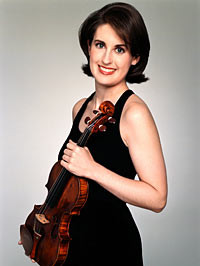 Sheryl Staples, violin
Sheryl Staples, violinist joined the New York Philharmonic as Principal Associate Concert Master in September 1998. She made her solo debut with the Philharmonic in 1999 performing Tchaikovsky's Violin Concerto. She has since been featured in numerous performances, playing concertos by Mendelssohn, Mozart, Haydn, Bach, and Vivaldi. In addition, she has performed as soloist with more than 45 orchestras nationwide, including The Cleveland Orchestra, Los Angeles Philharmonic, San Diego and Richmond Symphony Orchestras, and Louisiana Philharmonic.
For more info visit https://nyphil.org/about-us/artists/sheryl-staples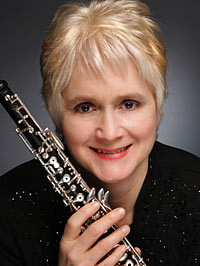 Sherry Sylar, Oboe
Ms Sylar has been Associate Principal Oboe of the New York Philharmonic since 1984 and has been concerto soloist with the Philharmonic on numerous occasions.  She has appeared as guest principal oboist with the Boston, Chicago, and St. Louis Symphony Orchestras.  In addition to performing, Ms Sylar gives master classes around the world most recently in Poland and England.  One of the highlights of her career was to represent the NY Philharmonic at the 'Berlin Wall Concert' in 1989 with Leonard Bernstein conducting Beethoven's Ninth Symphony.
For more info visit
https://nyphil.org/about-us/artists/sherry-sylar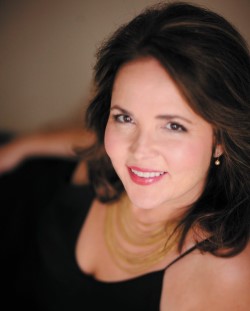 Korliss Uecker, Soprano
Ms Uecker has sung over 150 performances at the Metropolitan Opera including Susanna in The Marriage of Figaro, Marzelline in Fidelio, Oscar in A Masked Ball, Valencienne in The Merry Widow. She appeared in The Elixir of Love with Lucianno Pavarotti and in Carmen with Placido Domingo.  International credits include Strasbourg Opera (France), Opera de Monte Carlo, Wexford Festival (Ireland).  National venues include Santa Fe Opera, Hawaii Opera Theater, Washington Opera Kennedy Center, the Spoleto Festival, Tanglewood Festival, the Library of Congress and major symphony orchestras conducted by James Levine and others.  She has appeared on CBS Sunday Morning and Live from Lincoln Center with Thomas Hampson.  Ms Uecker has recorded for Deutsche Grammophon, London Decca; she recorded Babes In Toyland at the famous Abbey Road Studios in London.
For more info visit https://korlissuecker.com/bio/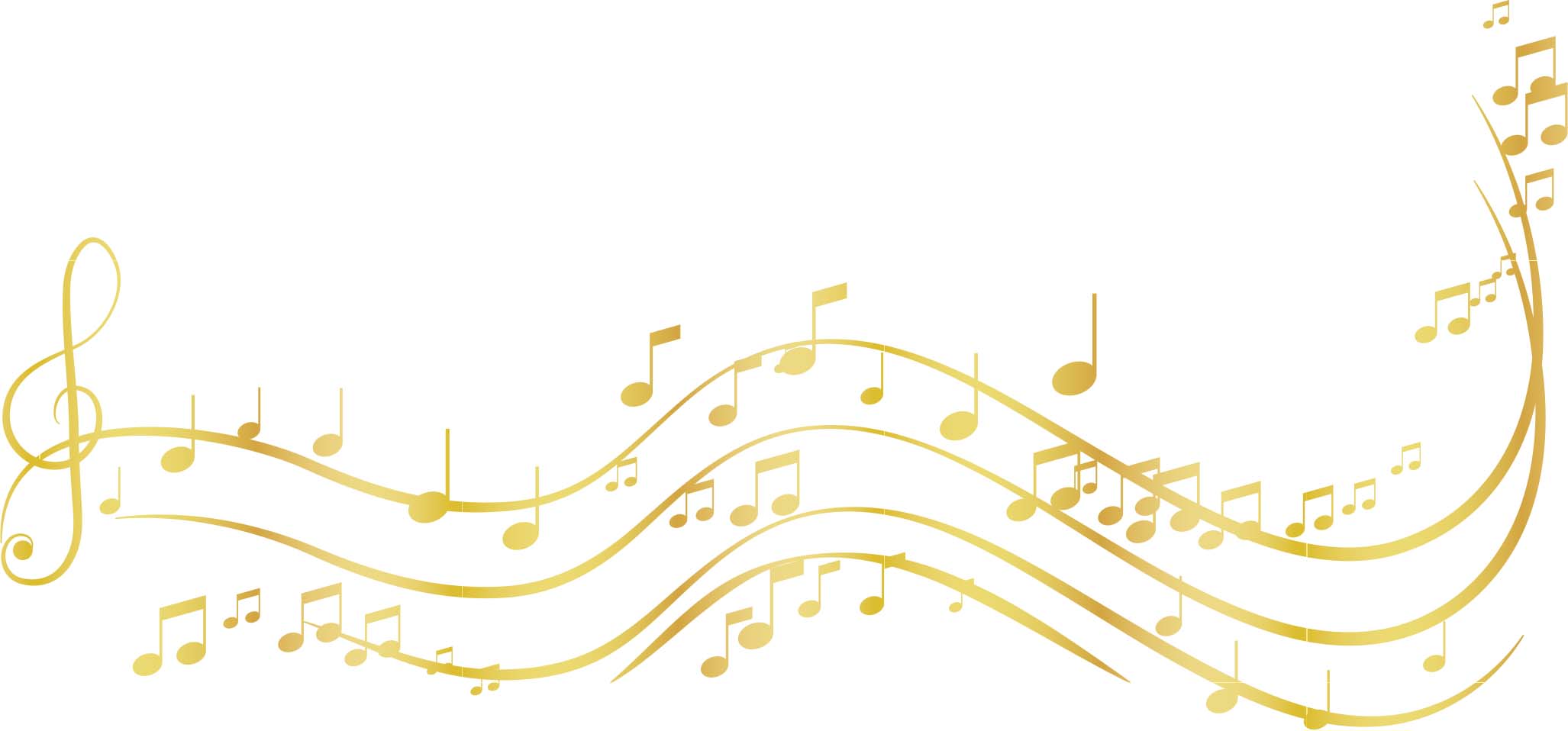 Meetings and Calendar of Events
Morning Music Club (MMC) Chorus due to covid there will be no chorus performing at the holiday concert.  We look forward to reviving this program for the following holiday season.
Scholarship Awards
 Since 1950 MMC has held annual scholarship auditions for musically talented Rockland County High School seniors who plan to continue their music studies in college or conservatory.  Winners are awarded monetary scholarships and are showcased in a public recital.  Donations to the scholarship fund are accepted at the door and throughout the year.  More information will be forthcoming.
 Outreach Program 
MMC sponsors special music programs in the community for the young, the elderly and the physically and mentally challenged.
An Invitation to Join MMC
Morning Music Club's main thrust is to support and promote fine music.  MMC provides music lovers a venue to enjoy and appreciate professional musicians from Rockland County and the greater NY area.  Our members provide scholarships to Rockland County High School seniors to further their musical education.  MMC provides outreach to community charities by sponsoring local musicians to perform.  MMC Chorus, a volunteer ensemble from our membership also performs for senior centers and nursing homes in the area. Be a part of an organization that makes a difference in our community.  Join MMC by completing and mailing the application form,  along with $40 annual dues payable to: "Morning Music Club",  Mail to: Bernice Rice Gerstein, Treasurer, 4 Baltic Court, New City, New York 10956.