---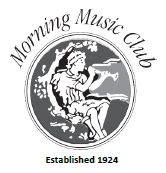 The Morning Music Club (MMC) was established on January 8, 1924 by a group of professional women musicians in the Nyack area.  MMC serves the community culturally, through its Concert Series; educationally, through its Music Scholarship Awards; and charitably; through its Outreach Program. Today, MMC attracts both men and women as members from Rockland and adjacent counties, and includes music lovers and patrons as well as musicians.  Read more history about the club here. 
HISTORY


Announcing 2023 MMC Scholarship Competition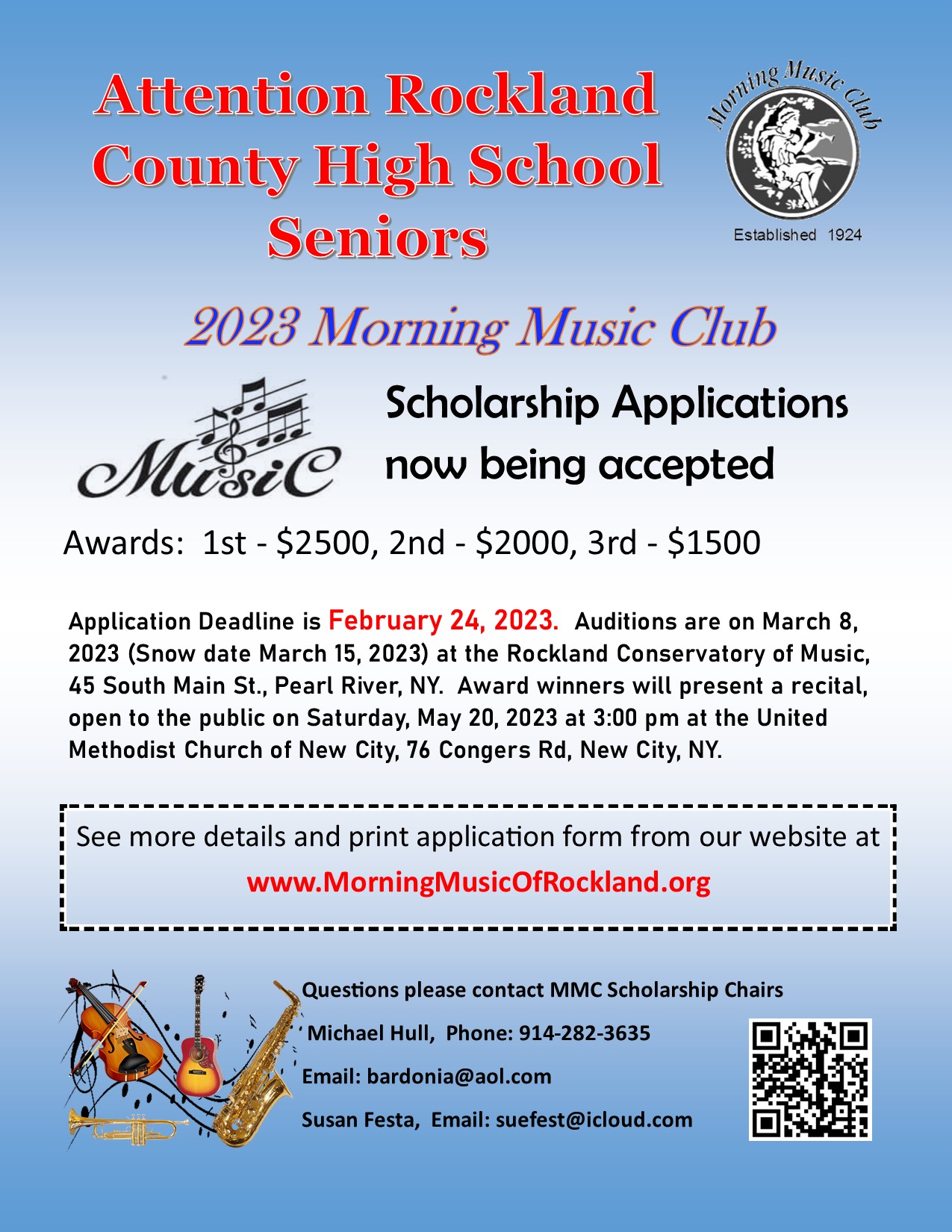 Scholarship Awards
 Since 1950 MMC has held annual scholarship auditions for musically talented Rockland County High School seniors who plan to continue their music studies in college or conservatory.  Winners are awarded monetary scholarships and are showcased in a public recital.  Donations to the scholarship fund are accepted at the door and throughout the year.  More information will be forthcoming.
 Outreach Program 
MMC sponsors special music programs in the community for the young, the elderly and the physically and mentally challenged.
Here is just a sample of how amazing James Rensink from Morning Music Club is. Our residents were spellbound!
Thank you to James Rensink and Liz Van Dyke, Volunteer Outreach Coordinator, for collaborating with us and making this event so special!
An Invitation to Join MMC
Morning Music Club's main thrust is to support and promote fine music.  MMC provides music lovers a venue to enjoy and appreciate professional musicians from Rockland County and the greater NY area.  Our members provide scholarships to Rockland County High School seniors to further their musical education.  MMC provides outreach to community charities by sponsoring local musicians to perform.  MMC Chorus, a volunteer ensemble from our membership also performs for senior centers and nursing homes in the area. Be a part of an organization that makes a difference in our community.  Join MMC by completing and mailing the

application form

,  along with $40 annual dues payable to: "Morning Music Club",  Mail to: Bernice Rice Gerstein, Treasurer, 4 Baltic Court, New City, New York 10956.